How a mobile app helps run a hotel business
Does a hotel need a mobile application? Yes – if it wants to stay ahead of the competition, have a loyal audience and improve the efficiency of internal business processes.
How a mobile application solves these problems:
The rich functionality of the app provides users with many useful features: convenient room search and selection, apartment booking and ordering of additional services. All of this brings the hotel more revenue and more guests.
A quality application with a beautiful interface is an indicator of high quality service and a way of expressing care for the customer, which is particularly appreciated in the hospitality industry.
With a mobile application, you can bring back past guests by offering discounts, promotions and bonuses – a great way to build a base of loyal customers.
The application works as a business management tool – stand-alone or in sync with the hotel's website or CRM system. This is an effective way to streamline operations and reduce staff workload.
The mobile application becomes the property of the business. You can forget about commissions, maintain complete independence from third party services and invest the money you save in something more useful – promoting and marketing the application.
Types of mobile applications for the hospitality industry
For hotels
The mobile application for hotels and resorts is designed in a unique style, using the brand's logo and colours to make the interface recognisable and memorable. Guests can book rooms and order services, and administrators can receive and process requests.
Guest capabilities:
Search for apartments in the catalogue, a convenient filtering system to select rooms according to different criteria.
Sorting by price, rating, area, view from the window, presence of a balcony and other parameters.
Location of the hotel on the map, route construction.
Photo and video gallery of the interior and exterior.
Full description of facilities, equipment, comfort level of rooms with detailed list of equipment, furniture, layout.
The status of the apartment in the selected period – available or occupied.
A 3D virtual tour for a detailed visual overview of the hotel's rooms, surroundings and infrastructure.
Online payment functionality.
Reservations without prepayment.
Order additional services – breakfast, cleaning, laundry, transfers, drinks and more.
Full price for all services.
Hotel and apartment reviews.
Reference section with useful information about the hotel, services, leisure facilities (restaurant, billiards, spa, swimming pool, etc.).
Chat for advice.
Call the receptionist or maid in your room.
Online Book of Complaints and Suggestions with the possibility to publish a review, rate, write about your experiences, read real comments from other guests.
Personal cabinet with storage of booking and payment history.
Possibility to choose the language of the interface to help foreigners overcome the language barrier.
Functionality for administrators::
Catalogue of rooms with the possibility to add and edit information: gallery photos and videos, prices, descriptions, availability apartments
A calendar that visually displays upcoming, current and past bookings.
Order cards with all booking details.
Chats to handle guest requests.
Set up loyalty programme tools, send push notifications about promotions, discounts, accumulated rewards.
Customer database with contact information.
For reservation services
A mobile application can be used as a single search platform for hotels, apartments, flats and other accommodation for rent. The scope of such services varies from global (Booking, Airbnb) to local, covering an area or a network of hotels. Possible functionalities of such applications
Listings with filters and sorting.
Search for homes by various criteria – price, amenities, location, square footage, etc.
Objects on the map, building a route to the selected hotel.
Apartment comparison.
Property pages with photo gallery, prices, descriptions, list of amenities.
Functionality to book, cancel and edit reservations.
Online payment.
Calendar of free and occupied dates for each establishment.
Chat for correspondence between the guest and the hotel administrator.
Private offices for the guest and the host.
For the administrator – adding and editing the property, reporting on bookings and online payments.
WHAT PRACTICAL TASKS ARE SOLVED BY THE MOBILE APPLICATION FOR HOTELS AND RESTAURANTS?

Communication with guests
Interact with guests through online chats, send push notifications about events of interest. Allow guests to contact the hotel administrator directly through the mobile app, ask questions and get all the information they need in a timely manner.

Loyalty Program
Set up a loyalty programme - the mobile app will invite past guests for the next season, tell them about new apartments, notify them of upcoming events, offer a personal discount or individual booking conditions. Customers will find it hard to resist great offers, especially if they are delivered unobtrusively via push notifications.

Quality customer service
Allow customers to easily and quickly find rooms that meet specific criteria, book and pay for apartments online, get the information they need, order additional services - transfer, cleaning, laundry, breakfast and more. Guests love it when their current travel tasks are solved with a few taps, without spending too much time on calls and correspondence.

Business process management
No more confusion, double bookings or mixed up numbers. Requests are processed automatically, all data is accurately displayed and stored in the database, and payments are made online in a secure mode. The workload of call centre operators and hotel administrators is reduced, increasing the accuracy and reliability of hotel operations.

Business promotion
Promote your business by offering your target audience an easy to use and functional app. You'll have a range of additional marketing tools to help you reach new audiences - contextual and targeted ads, SMM promotion, app SEO and more.

Strengthening the image
A useful application in a unique corporate style is a powerful image tool that differentiates the hotel from the competition, is remembered by customers and emphasises the seriousness of the establishment. Not all hotels have their own applications, only those that understand the value of digital innovation in today's reality.
Stages of development of a mobile application for hotel service
Business analysis
In order to provide the best solution, we study the specifics of your business, analyse competitive products, and evaluate the needs and requirements of the target audience.
Terms of Reference
We will determine the optimal structure, design style, and feature set of the application - and include all of this in the terms of reference. Finally, we will calculate the development price and set out the terms of cooperation in the contract.
Design
Based on the hotel's corporate style, we will create a unique UI/UX design of the application. We will ensure that the interface is user friendly so that your customers feel comfortable using the services online.
Programming, testing, publishing
We do the programming, test the finished product for bugs, publish to Google Play and/or App Store with guaranteed fast moderation, after which the application will be available for download.
Promotion
We'll launch an advertising campaign, promote the application on social networks, optimise the product for search engines and create a landing page. We'll attract new customers and generate interest from existing users.
Support and updates
The app will grow and evolve with your business - with each update we will add new features and sections to ensure users only get the most relevant services. And if something breaks, we'll fix it right away.
TECHNOLOGIES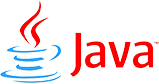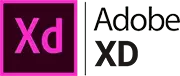 The cost of creating a mobile app for hotels
When calculating the cost of developing a hospitality application, we take a number of factors into account:

Functional complexity
The price depends on the application structure, user and administrator functionality, synchronisation with the website, multilingualism, integration with online payment services and other technical features of the product.

Design solutions
We offer a range of options - from cheap basic minimalism to expensive exclusive graphics. Prices vary widely, but whatever the price, the design will be interesting and attractive.

Platform
You can order two separate products for Android/iOS, a hybrid cross-platform solution or a single OS application. This will affect the final price of your mobile development.

Additional services
At your request, the project budget will include publishing services, advertising and search promotion, and technical support for the application.
Order the development of an application for the hotel business
Do you want to develop your business, increase profits,
attract more target audience?
Mobile application will help you achieve these goals!
Order a mobile app for the hotel business
A visually appealing app
Guests choose a hotel with their eyes - whether they like the room visually, how the interior and exterior are decorated, whether they want to immerse themselves in this atmosphere. In order to show all the advantages of the hotel in the best possible way, we create 3D tours, unique photo and video galleries, a handy catalogue, in which users can view and appreciate your rooms in detail.
Performance and functionality
In mobile development, it is not only the visual appeal of the product that is important, but also high performance, technical stability of operation, absence of failures, full functionality that covers all user needs. To achieve this, we use the latest technologies and implement only the most advanced software solutions.
Real business benefits
Working with us, you get not just an app, but a real result - increasing customer loyalty and attracting new guests, popularising the brand, increasing market awareness, strengthening your position against competitors. All this is possible thanks to a well-designed mobile app combined with high quality hotel services.
A price that suits you
We know how to optimise the application so that the price is within your budget. Counting on an inexpensive basic version? We'll give you a minimum set of features and expand them as you see fit. Want to invest in a complex and exclusive product? It's possible - we're happy to implement the boldest ideas your competitors can't even dream of.
To calculate the cost of developing a mobile application, fill in the brief or contact us by any convenient means. We will analyse your needs and propose the best product that will add real value to your business.
Fill in a brief
SHOWCASES
The KitApp team has been working in mobile development since 2014. We have implemented over 50 successful projects for companies. Our showcases include mobile applications for online shops, taxis, freight transport, sports, medicine, education, etc.
WHY PEOPLE CHOOSE KITAPP
EXPERIENCE
IN MOBILE DEVELOPMENT SINCE 2014
MORE THAN 50
COMPLETED PROJECTS
Our studio has qualified and experienced developers: project managers, designers, frontend specialists, backend developers, testers. Together we create functional mobile apps for iOS and Android.