ANDROID APP DEVELOPMENT
We develop mobile applications for Android under the order. We create turnkey projects - from design to publication on Google Play.
Profitable opportunity to order an Android application for any business or activity.

App development on Android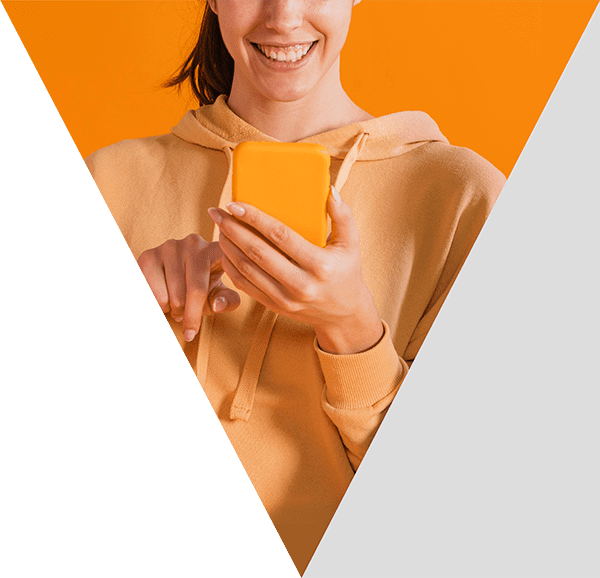 We create Android mobile applications for online stores, startups, education, sports, transportation companies, medical facilities. If you have an idea or ready-made business and want to order the services of developers with a guarantee of professional results and deadlines – contact our studio!
We perform turnkey Android development: analyze, write the Terms of Reference, design, create an interface design, develop an application, test and publish the project. All terms of cooperation, terms, cost and result are fixed in the contract. After launching the product, we support it, participate in its development and promotion.
Writing mobile applications for Android platform has certain features. For successful publication of the program in Google Play it is necessary to observe a number of requirements in the development process. We know the rules of the store, so we create the interface design in accordance with the principles of Material design, when placing ready-made applications are successfully moderated. By choosing our studio, you gain confidence in the successful launch of the project.
ANDROID APPLICATION DEVELOPMENT

Niche and competitor analysis

Discussing functionality, writing the terms of reference

BACK-END part design

Creating logic circuits, UX/UI design

Front-End

Development of the BACK-END (Admin Panel, API)

Program Testing

Publication on Google Play

Post-project Support
Android development is based on the agreed terms of reference with the use of Agile-methodology, according to which the project work is broken down into the main stages - sprints. This allows the customer to be aware of what is happening, monitor the implementation of each stage, qualitatively assessing the achievements of the development team. The price of the Android application is also fixed based on the TOR.
TECHNOLOGIES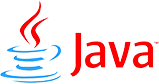 CHECK THE APPLICATION PRICE
The price of creating a mobile application for Android
depends on the complexity of the project.
Send a request to the studio KitApp,
to get an assessment or order the application for Android.
PORTFOLIO
We successfully create native mobile Android applications for different types of business in Ukraine, CIS countries and Europe: for taxi and cargo services, online shopping and service areas, sports and education, as well as corporate segment.
WHY PEOPLE CHOOSE KITAPP
EXPERIENCE
IN MOBILE DEVELOPMENT SINCE 2014
MORE THAN 30
COMPLETED PROJECTS
The studio team consists of qualified specialists: project-managers, designers, front-end specialists, back-end developers, testers. Together we create turnkey mobile applications for Android - from interface design to publication and product support.
ORDER AN APPLICATION
Looking to grow your business, increase profits and reach your target audience?
Then you should definitely order a mobile application for Android!
IS ANDROID APPLICATIONS NECESSARY FOR BUSINESS?
Most users (72%) use mobile devices with the Android operating system. And not only for social networking or online gaming. Studies have shown that about 50% of Internet purchases are made through smartphones. Your business will be as close to the client as possible. After all, no one leaves their phone today.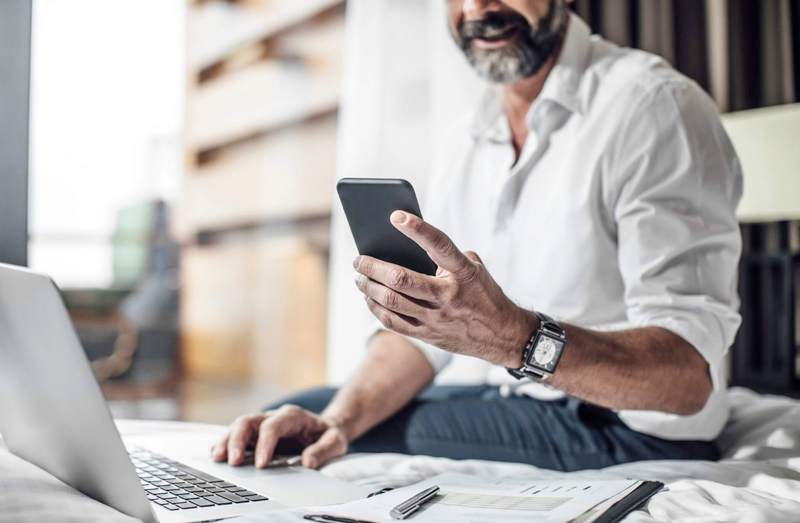 Creating a mobile application for Android gives business advantages:
potential and regular users can use your application at any time and with comfort
gains in sales
expand your target audience without limiting the geography of your region
stay up to date with promotions and special offers
audience loyalty
ability to pay with the Android mobile application
business process automation and optimization
About creating Android apps in KitApp
KitApp Studio provides services for creating mobile applications for Android. We develop projects that help to solve business problems, develop it and achieve your goals. Our team creates Android applications for corporate clients, public organizations, education, small and medium businesses and other niches.
The process of creating Android mobile applications
Audit: market analysis, competitive products in the segment of interest. We study supply and demand, user experience.
Designing Android applications: writing the terms of reference and creating prototypes, UX/UI design.
Technical part: front-end and back-end application development for Android. Frontend – screen layout, linking them to each other and programming the functional part of the project. Backend – database architecture is being designed, server part is being developed: API, program management admin panel.
Publication in Google Play: optimization and publication of the project in the store.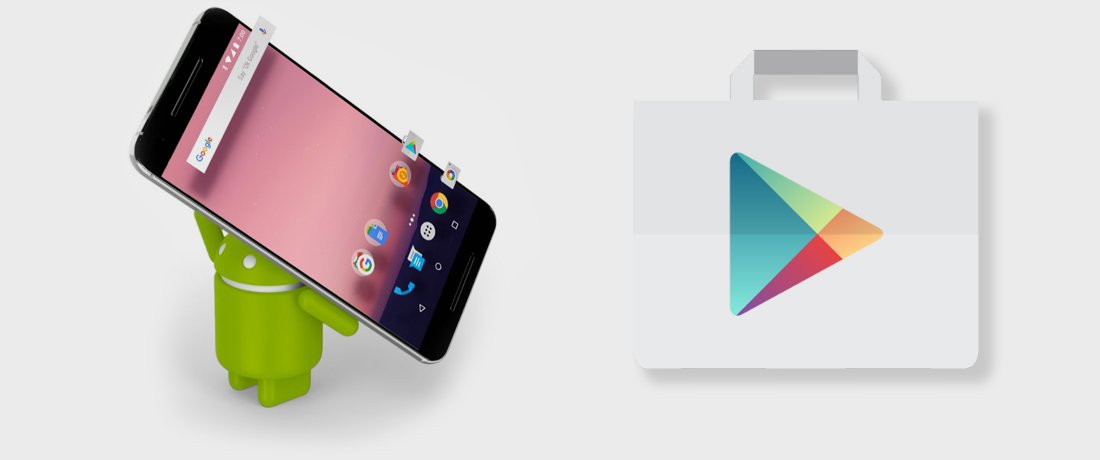 We do our best to make it easy for the user who has installed your mobile application to find the necessary information, goods or services and want to use it further.  Trust the professionals – contact KitApp! To order the Android app, fill out the form on the website, chat with us or send an email.
QUESTIONS ABOUT ANDROID DEVELOPMENT
What is the app development timeline?
There is no and can't be exact terms of creation of all mobile applications for Android as the development time depends on the level of complexity, functionality and design of each product individually. For example, it takes an average of 1.5-2 months to develop a regular app for an online store, while more complex apps, such as taxi services, are developed from 3-4 months. More exact terms and cost of creation of the concrete mobile application on Android can be found out from our experts after discussion of the concept and development details.
What is the cost of creating an Android app?
The final cost of developing a mobile application for Android fully depends on its complexity. The more complex an application is, the more time it will take to develop it, and therefore, the more expensive it will cost. On average, the price of developing an application for Android devices starts at $5000.
Who would benefit from ordering application development on Android?
If you want to attract numerous of users and do not invest large sums of money in the development of mobile application, the Android option will be optimal for you. The majority of smartphone users use the Android operating system, so it won't be difficult to get potential customers. In addition, creating such an application will be cheaper than developing a similar product on iOS. But there is also the downside of the medal – because of the relative cheapness and simplicity of development, as well as placement in Google Play Market, promotion of the Android application will not be easy.
Are you publish a project in Google Play?
Registration in the store is done by the customer himself, and he also pays for the account in the market and costs associated with the promotion of the finished product. As agreed, our specialists will consult you on issues related to the placement on Google Play, creating descriptions and screenshots, promotion and optimization of mobile project. You can also use our services for publishing the application and preparing all the related information for this purpose.
Is there a guarantee after development?
We guarantee that all clauses of the contract signed with the customer are fulfilled. The document specifies such information as the terms and cost of project implementation, development of the terms of reference and design, basic functionality of the application and other important aspects of our cooperation with you, including our obligations to support the application. After the development and launch of the project, we provide a warranty period for the application within 1 month. If any problems or inaccuracies occur during this period, our specialists will promptly fix them.
What are the requirements for app design on Android?
The design must be not only beautiful, but also user-friendly. The interface should be displayed correctly on Android devices with different resolutions and aspect ratios, should correspond to the principles and guidelines of Material Design. It is necessary to take into account different location of the camera, "menu" and "back" buttons, presence of physical and screen buttons. All these requirements and features are taken into account by our specialists in the process of mobile application design development for Android.
Do you provide support after the project is completed?
After the successful release of the application, our specialists observe its work for 1 month, monitor the work processes, study user behavior, analyze statistics and identify possible problems, if any, and promptly fix them. KitApp Studio also provides post support services for the application, which you can order additionally with annual or quarterly payment as convenient for the customer. We are also approached for project development, such as the introduction of additional features. In this case, we conduct and coordinate the evaluation of improvements and open a new stage of application development.
What are the payment terms?
The whole process of mobile Android application development is divided into stages, which are specified in the contract. The client pays for each completed stage after signing the work performed act, which allows to distribute the entire cost of mobile application development into parts and thus reduce the financial burden on the client. All terms of payment and development of a mobile application for Android platform are specified in the contract.