How to build a successful entertainment app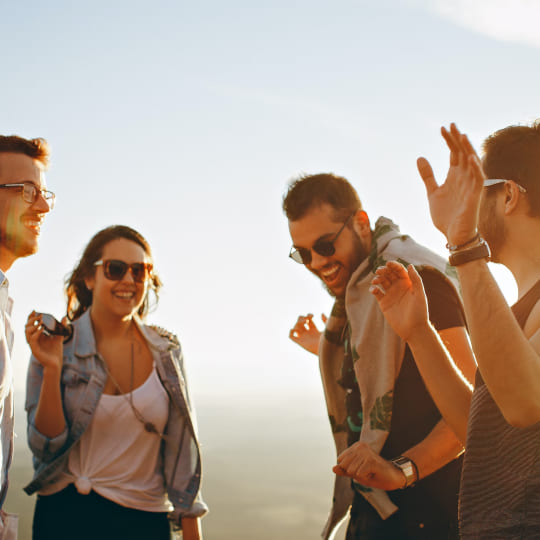 To create a high-quality mobile entertainment product, we use not only technical skills, but also our creative potential. A unique creative approach makes entertaining applications interesting and original, and therefore competitive and in-demand.
Features of entertaining applications:
An original, attractive concept that differentiates the product from its competitors.
A direct hit on the target audience.
Modern design, based on the latest trends and standards.
High speed, continuity, performance.
Extensive user-friendly interface.
Wide functionality that fully meets the needs of users.
High-quality technical support, monitoring and troubleshooting.
Efficient promotion.
Regular product updates, continuous product improvement.
Types of mobile entertainment apps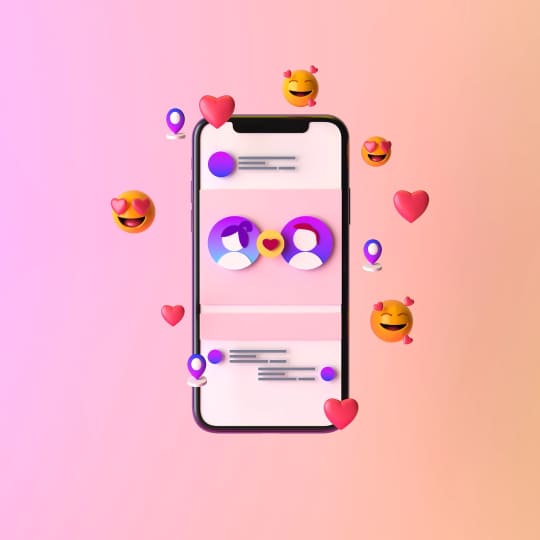 Mobile dating app
Online dating became especially popular during the pandemic, when the world went partially online. The most convenient tool in this sphere is the mobile app. You can use it to meet new friends, build relationships, find soulmates or simply expand your circle of contacts.
The app can advance the business of a dating agency or work as a stand-alone platform that connects people according to their interests. The functionality should take into account the needs of the target audience and resolve the tasks of each user. Possible functions of the app:
User pages: profiles, photo gallery, cards.
Personal account with storage of history of activity.
Search by catalog, filters by different parameters.
Smart algorithms for selecting a couple: by geolocation – search for users nearby, in the selected region, by visited places; by interests – hobbies, interests, lifestyle, occupations; by compatibility – automatic matching by a set of parameters.
Integration with social networks.
Different ways of registration and authorization – through a social network account, by phone, email, etc.
Synchronization with the web version of the service.
Chats, calls, video chat, swipes, likes.
Gamified tools.
Additional functions – move profile up, show profile in TOP, invisible mode, gifts.
Push-notifications to increase user engagement.
Monetization tools.
The online dating market is one of the most dynamic and quickly growing niches. With a qualified approach, a mobile app can become a profitable startup or a promotional tool for an existing business.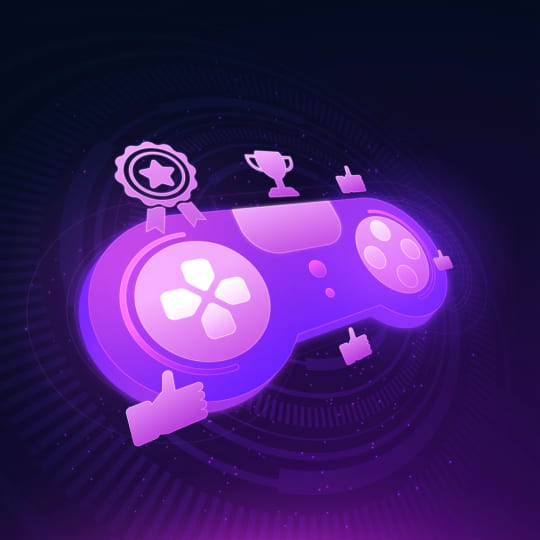 Mobile games
Developing a game for mobile is one of the most complex and laborious processes that requires a professional treatment. The market of mobile games is full of all kinds of products, among which it is not so easy to be differentiated. But we know how to create a quality game app that will be successful even in a highly contested environment:
We deeply research the target audience – interests, gender, age and other criteria;
Create an idea, come up with a unique strategy that will distinguish the game from thousands of competitors;
Determine the genre, category, storyline and game difficulty levels;
Write a scenario, create heroes, texts, dialogues;
Think about the mechanics of the application;
Choose the operating system (Android, iOS, cross-platform);
Create UI design – 3D elements, graphics, textures, decorations, animations, special effects, sounds;
We work out UX component to make the interface clear, convenient, comfortable for users;
We use modern programming technologies to make the game fast and efficient;
We are choosing ways of monetization – in-app purchases (paid levels, subscriptions, additional features), advertising in the game, rewards for watching advertising;
Constantly monitor the technical state, fix bugs in time;
Periodically update the game to give users more options;
Use effective advertising methods.
The game development industry is evolving very fast, so it is important to continuously improve the product both in the technical and marketing parts – attract a new audience, keep players excited, add new features, and review feedback. This approach makes game apps successful and profitable.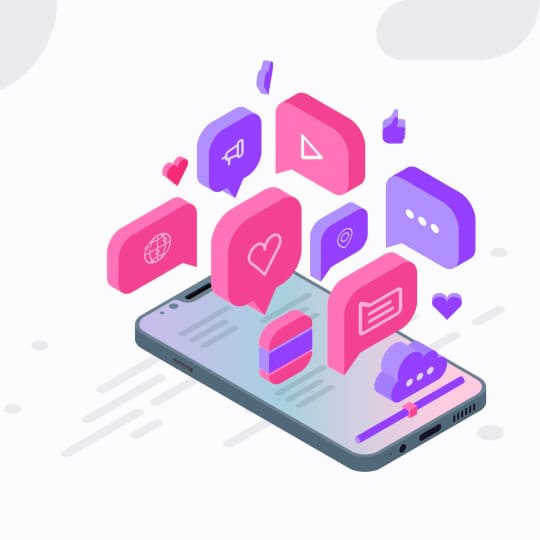 Social Networks
People are accustomed to communicate in social networks, it has become an essential part of modern human life. It all started with web versions, but today users access social networks mostly via mobile applications. In contrast to the world-famous platforms with millions of installations, there are also highly specialized social applications for communication:
employees within the corporate environment;
business partners;
members of professional organizations;
users with particular interests or activities (music, tourism, sports, manufacturing, and more);
employers, investors, job applicants;
residents of a particular area.
Basic functionality of the social application:
user sign up and login by phone number or email;
news feed;
publication of posts and comments to them;
personal messages, chats;
microblogging;
adding photos, video, audio, stories, documents;
reposts;
subscriptions, inviting/adding friends;
content search by keywords;
user searching;
creation of groups, communities, events;
personal account;
gaming elements;
interface settings, security settings, privacy settings, notifications, etc;
monetization tools.
Our team develops custom social networking apps on a turnkey basis. We not only develop new products, but also make changes to existing applications, take on technical support of projects of any complexity, deal with their promotion and setting up monetization.
Features and advantages of entertainment apps

Broad audience coverage
Most entertainment apps, except for highly specialised ones, gather a wide audience. With a competent approach to development and promotion, the product can become very popular and high demand. In the entertainment field, it is quite realistic to get a large number of installations. The main thing is to hit the target audience exactly, to distinguish yourself from your competitors and delegate the development to professionals.

Different ways of monetization
Mobile applications for games, social networks or dating services are a great tool for making money. A professional business model will enable you to make a regular profit and quickly recoup the cost of developing a mobile application. The product can be financed in different ways:
paid levels, features, tools;
in-app purchases;
monthly subscription;
third-party advertising in the app;
advertising for benefits and rewards.

Design and functionalities of any complexity
Using the latest technologies we can create cool apps, constantly improve and develop products, involve the best technical solutions for high-quality mobile development. We work with functionality of any complexity, implement ambitious ideas when creating the design, use modern software tools to make our apps popular and profitable.
Applications development stages for mobile games, dating apps, social networks
Idea and concept
We think through the idea, form the concept of the application - how the interface will look like, what user tasks will be solved, how it will help to earn money and what benefits it will bring to business.
Analysis of niche and competitors
We study the market, test competitors' products, analyze audience reviews, evaluate the needs of potential customers, and based on this we form the optimal application concept.
Technical specification
We formulate requirements for the structure, design, and functionality of the application. We develop technical specifications with a detailed description of the product so that the result fully meets the client's expectations. After approval of the terms of reference, we calculate the final cost and specify the project timeline.
Design development, programming, testing
We develop UI/UX interface design, implement functionality, perform programming. We test the finished product, fix bugs.
Publication, promotion, and support
We publish a mobile application in the App Store and Play Market, perform ASO page optimization, and launch advertising and search engine promotion of the product. We provide technical support services, fix bugs, settuping a monetization, and release updates.
Promotion, support, monetization
We provide advertising and search promotion services, we use different methods of promotion. We provide technical support, fix bugs, set up monetization, develop the product and regularly release updates.
TECHNOLOGIES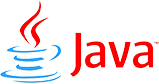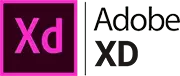 The Apps development cost for mobile game, dating and social networking apps
How much does it cost to develop an entertainment app? We can estimate the approximate price already at the first stage, when we create the concept and determine the functionality of the application. After approval of the specification, the cost is fixed in the contract and remains unchanged. What affects the price:

Purpose of the application
Complex projects require heavy labor and the participation of a large team of specialists. The bigger the application, the higher its price. To reduce the initial investment, a Minimum Viable Product (MVP) is created with a basic set of features and the possibility of further scaling.

Design complexity
Design is one of the main parts of entertainment applications. Most often the interface of such products is designed with complex graphics, animated elements, and 3D details. All this affects the cost.

Platform
The cost depends on the operating system of the developed product - Android, iO, or a cross-platform solution that runs on both operating systems.

Supplementary services
To quickly attract an audience, promote the app, and monitor its technical condition, you can order promotion and technical support. These services are paid for additionally.
Order the development of an application for entertainment
Do you want to develop your business, increase profits,
attract more target audience?
Mobile application will help you achieve these goals!
Order an app for dating, social networks, games from KitApp
Big team working on projects
Applications are developed and promoted by front-end and back-end developers, designers, marketers, and advertising specialists. The team approach allows us to strictly meet the deadlines, create a holistic and harmonious product that will be not only beautiful, but also productive, efficient, and profitable.
We create mobile products of any complexity
We find a balance between the client's needs and capabilities; offer the best product for the available budget with the possibility of further scaling during the implementation of each project. Such an approach allows you to start small and develop your application over time.
We work on a turnkey basis
Ordering the maximum services package the client receives a finished product with publication in the stores, promotion in all possible ways, professional technical support, and launched monetization tools.
We use modern technologies
Our team applies only the latest technologies and modern solutions to make applications fast, productive, and up-to-date in design and content. We take into account the requirements of Google and Apple and guarantee successful moderation in stores.
Offer clear terms of cooperation
We work according to the contract, we write the full requirements for the application in the technical specifications and do not retreat from the approved solutions. We clearly plan and follow the deadlines, divide the work into stages and provide our clients with all the information on the progress of the project. We justify the cost of the application development in details and stages, so that the client can see exactly what he pays for and what he will get as a result.
For an estimate of the cost of a mobile app, write via the form on the site or fill out a form. We are waiting for your requests, we will be happy to bring your idea to life and create a successful app for business in the field of entertainment and others.
Fill in a brief
SHOWCASES
The KitApp team has been working in mobile development since 2014. We have implemented over 50 successful projects for business. Our showcases includes mobile applications for online stores, taxis, cargo transportation, sports, medicine, education etc.
WHY PEOPLE CHOOSE KITAPP
EXPERIENCE
IN MOBILE DEVELOPMENT SINCE 2014
MORE THAN 50
COMPLETED PROJECTS
Our studio has qualified and experienced developers: project managers, designers, frontend specialists, backend developers, testers. Together we create functional mobile apps for iOS and Android.