Order app development for education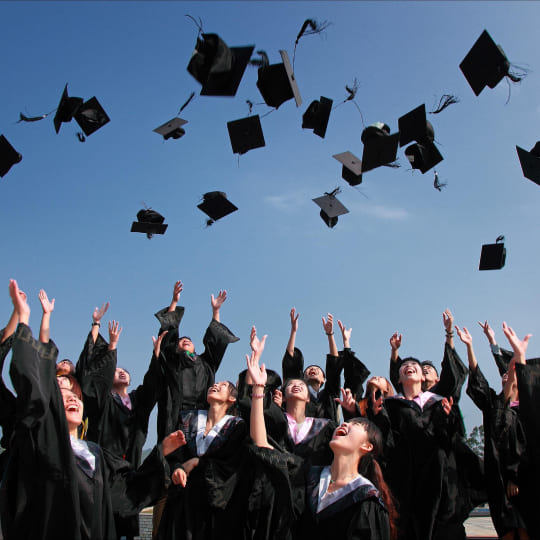 We create mobile applications for the education sector – universities, schools, specialized educational institutions, and kindergartens. Сoaches, trainers, and online schools use our products to organize courses, training, seminars, and other educational programs. With a mobile app, you can build the learning process anywhere, regardless of the location of students and teachers. It is enough to have a smartphone and access to the Internet – and unlimited educational opportunities open up before the user.
Why is it profitable to order a mobile application from us:
You get a unique project that considers the specifics of the educational institution's activities and the features of academic programs.
We work with the latest technologies, so your application will be fast and modern.
We draw up a detailed technical task so that the result exactly meets your expectations.
We fix the terms of cooperation, prices, representations, and guarantees in an official contract.
After the launch, we provide support and promotion services for the application.
Types of Apps for Education
With educational apps help, users learn languages, and general and specialized subjects, improve their skills, and gain professional knowledge. The teaching methodology determines the functionality. You can divide the course into separate lessons or into levels of difficulty. Interactive game elements dominate the interface. For testing knowledge, we can implement online testing in the app. Paid services for monetization: subscriptions, certificates, and content. In addition, there are other applications focused on certain areas of education.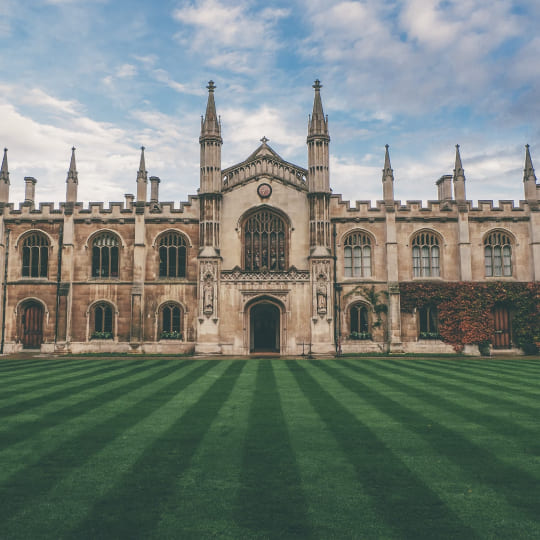 For educational institutions
The development of mobile applications for educational institutions is a service demanded by universities, schools, colleges, kindergartens, etc. that want to make the learning process more progressive. The application contains various tools for the work of teachers and students:
online resources of the educational institution;
sections with information about academic programs, admission conditions, and specialties;
educational news;
form for communication with users;
Push-notification about important dates and events.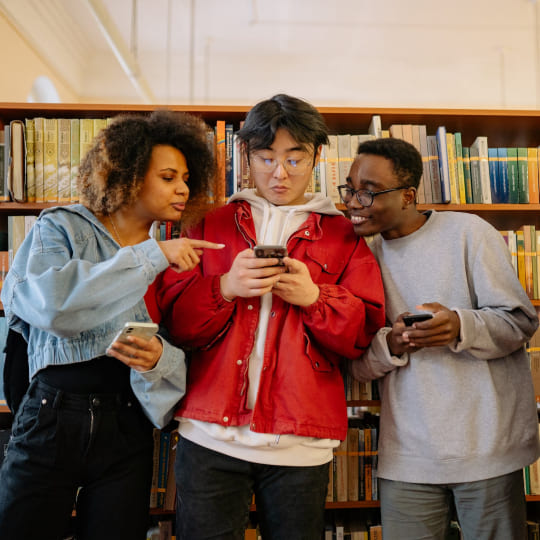 For learning platforms
The mobile application for online schools contains a full range of educational materials and implements functionality that allows students to gain knowledge anywhere and at any time. Features of the development of educational applications:
the clear structure of the material and systematization of the learning process;
intuitive interface for easy use;
tracking the progress of training in the user`s account and electronic diary;
introducing interactive elements to increase student engagement;
individual settings for the requests and needs of each user;
the possibility of monetization through the sale of paid content and subscriptions.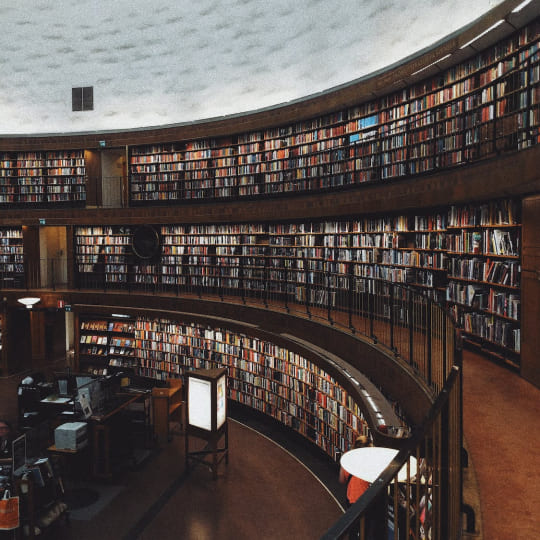 Knowledge bases, reference books, tests
Students, pupils, and teachers always want to have the necessary information at hand, so they use actively special mobile applications:
reference books;
dictionaries;
textbooks, knowledge bases in various subjects;
solvers;
libraries;
collections of lectures, articles, and reviews;
video and audio materials.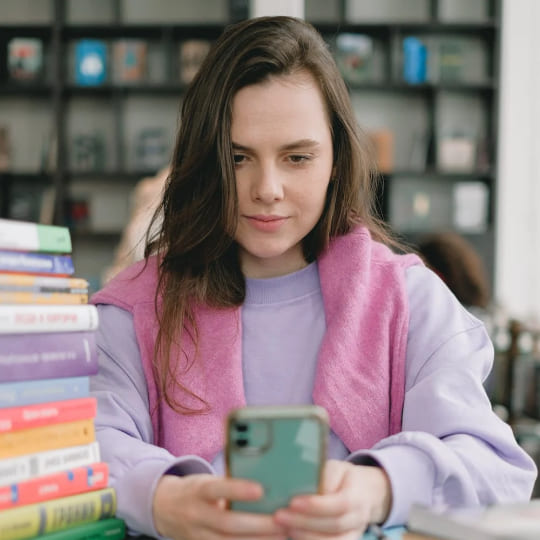 Testing applications
Applications with tests help to solve important tasks:
prepare for exams at schools and universities;
prepare for testing for admission to the position;
prepare for driving school exams;
test knowledge;
assess the level of knowledge of languages.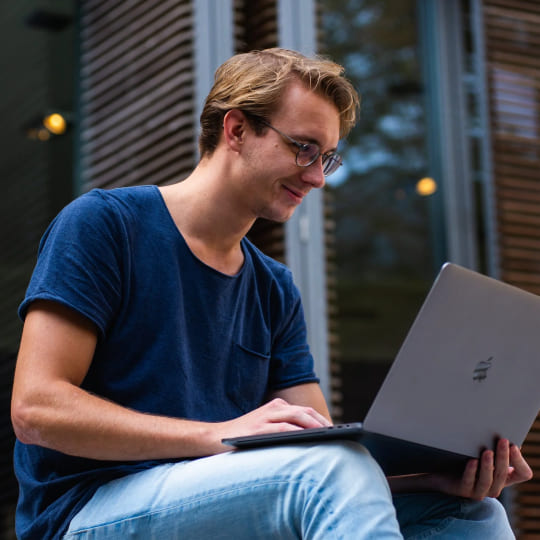 Electronic journals
Many modern schools are moving from paper journals to online journals. This successful practice gives educational institutions many advantages:
automated recording of student progress;
centralized maintenance of an electronic diary with a record of homework;
feedback between students and teachers;
convenient class schedule;
publication of news, announcements, and events.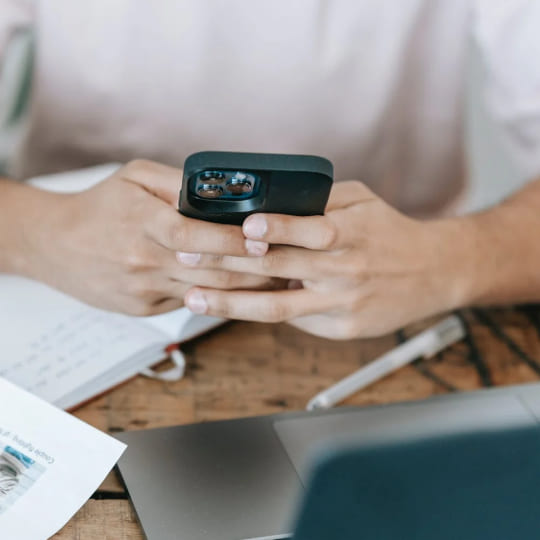 Useful Applications
Students and pupils use actively useful applications, such as:
printed and handwritten text recognizers,
notes;
formula calculators,
diaries;
timetables;
translators,
reminders;
task schedulers;
other tools that make the learning process easier.
Benefits of mobile apps for education

Wide user reach
Educational mobile applications have a wide range of users:
pupils;
university students and applicants;
specialists who improve their skills;
people who decide to change their profession or get a second education;
academic staff;
school teachers;
coaches, trainers, and private teachers.

Wide functionality
database of educational materials;
catalogs of lectures, courses, and lessons;
personal account, statistics;
video and audio content;
interactive tools;
testing, exercises;
functional tools - diaries, notes, schedules, calendars;
evaluation tools;
feedback forms, chat;
application monetization tools.

More opportunities for online and offline learning
Distance learning programs are gaining popularity. Educational apps are among the leaders in the number of downloads on Google Play and App Store.
Applications are needed not only for online education. For example, many offline educational institutions create mobile applications that help organize the work of teachers and students, improve communication between them, and increase the efficiency of the educational process.

Growth in sales of online courses
A high-quality and useful educational application demonstrates a high-level educational platform and inspires user confidence. The study of knowledge becomes more interesting, exciting, and interactive. As a result, the audience uses educational services more, the quality of education improves, and sales of online courses grow.

Effective grading system
Mobile learning applications allow you to automate the processes of testing, assessing knowledge, and tracking performance statistics for each student individually and the group as a whole. Teachers see how effectively students work and where there are knowledge gaps. And students can track and control their progress.
Steps to create an educational app
The creation of educational programs has its own specifics. But there is a general algorithm that we use to implement mobile projects:
Competitor analysis
We study competing applications that are popular and have many downloads. We analyze their design, structure, and functionality. We find weaknesses to avoid similar mistakes. Finally, we identify the benefits that will make your app stand out from the competition.
Target audience analysis
It is important to know who will use the application, why, and what tasks it will solve. Based on this, we determine the style of the interface and the functions that will be available to the user.
The terms of reference
We fix all decisions in the document. The terms of reference contain a detailed description of the structure, functionality, and design. After agreeing on all the details with the customer, we sign the contract and start the project.
Design development
We develop UX/UI design to make the app attractive and easy to use. We also create interactive prototypes for complex products that allow you to test the program's operation before programming and making the necessary adjustments.
Development
We develop front-end and back-end parts. For simple and quick application management, we create a dashboard with which the administrator can edit content and manage settings.
Testing and launch
We check the app for errors. Only after fixing, we publish the product in App Store and Play Market. We comply with the requirements of Apple and Google, so our applications are moderated quickly. We provide technical support and project promotion services after launch if our clients need them.
TECHNOLOGIES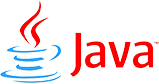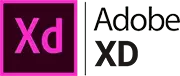 How much does it cost to develop an educational application?
The cost of development depends on many factors:

Target
Application's goals, specifics, scope, and purpose affect the complexity of development and the cost of the project.

Functional
The price depends on the complexity and functions available to the user.

Design
Complex elements, unique design techniques, animation, and 3D graphics increase the price.

Timing
For the development of urgent projects, we need more resources, so the timing also affects the price.
Order application development
Do you want to develop your business, increase profits,
attract more target audience?
Mobile application will help you achieve these goals!
How to order the development of a mobile application for education
Contact the KitApp studio and get a lot of advantages:
Individual solutions
Education has many directions with different audiences and specific tasks. In most cases, template solutions do not work. Each project requires an individual solution. This is the principle we follow when creating educational applications.
Turnkey development
You do not need to contact different teams to develop, launch and promote the application. We can take care of all these functions. All you need to do is discuss the concept of the project with us, formulate your wishes and agree on the terms of reference. After that, we will do the rest ourselves. We will regularly provide you with full information about the project's progress.
Reasonable price
Our team has extensive experience in mobile development, uses modern technologies, and implements effective solutions. We know how to create complex applications with the least effort. So we offer a positive price. We agree on a price with the client and fix it in the contract.
Deadlines
We sufficiently estimate the terms of the project and fix them in the contract. Over many years of productive activity, we have learned to work quickly and smoothly, competently organize processes, and coordinate the work of departments.
Support and promotion
Application support helps to check the status of your application, fix bugs on time, and release updates regularly. We also provide application promotion services to expand the audience and increase downloads.
We will be happy to implement your project and develop a fast, modern educational application for you. Contact us or send a request on the site. For a cost estimate, fill out a brief and describe your wishes.
Fill in a brief
SHOWCASES
The KitApp team has been working in mobile development since 2014. We have implemented over 50 successful projects for business. Our showcases includes mobile applications for online stores, taxis, cargo transportation, sports, medicine, education etc.
WHY PEOPLE CHOOSE KITAPP
EXPERIENCE
IN MOBILE DEVELOPMENT SINCE 2014
MORE THAN 50
COMPLETED PROJECTS
Our studio has qualified and experienced developers: project managers, designers, frontend specialists, backend developers, testers. Together we create functional mobile apps for iOS and Android.