Spectacular beauty salon app design in 2023

506

15-03-23

Read Time:

7

min
A great way to improve service in a beauty salon is to launch a branded mobile app. This allows clients to select and pay for services, receive feedback, sign up for treatments and participate in a loyalty programme. The benefits for the salon are obvious: it builds trust with the audience, turns one-time visitors into regulars and increases brand awareness.
The quality of the user interface is key to making an app engaging for the customer and profitable for the salon. When developing apps for the beauty industry, creating a unique design is paramount. It's not just about a pretty picture, it's about an ergonomic interface that impresses users and solves the salon's marketing goals:
creates a comfortable, intuitive environment that gives users the features they need;
helps to implement customised scenarios that unobtrusively guide the customer to the target button (call, appointment, payment, online consultation, etc.);
brings back past visitors and encourages them to return to the salon;
complements a pleasant impression of the services, creates positive associations and is perceived as a company's concern for its customers.
How to create a quality design for a beauty salon app
Give the customer more than the competition
Beauty salons operate in a highly competitive environment. Today, many businesses understand the value of mobile apps and are actively using them in their operations. Standing out from the competition is one of the key challenges when designing an app. Differences and unique features should not only concern the external UI design, but also the UX component – structure, functionality, navigation.
To achieve this goal, conduct a competitive analysis before development to identify the strengths and weaknesses of your competitors' applications. Improve and note what works, eliminate what doesn't, and don't make the same mistakes. Find a compelling feature that will make customers choose your application. Here are a few examples of how to entice the user:
Convenient in-app recording with online payment option;
Voice search for services;
Bonus accumulation, interactive bonus account management;
A detailed description of procedures, techniques, equipment, using attractive graphics, video and text content;
Craftsman profiles with full information – photos, work experience, achievements, awards;
The ability to leave a review and read comments from other customers;
Interactive services – online hair colour, haircuts, hairstyles, manicures;
a built-in knowledge base, a guide to beauty and health;
Raffles, lotteries, gifts, game elements in the application;
A personal user profile with visit history, health diary, notes, graphs, calendar;
Other opportunities relevant to your niche.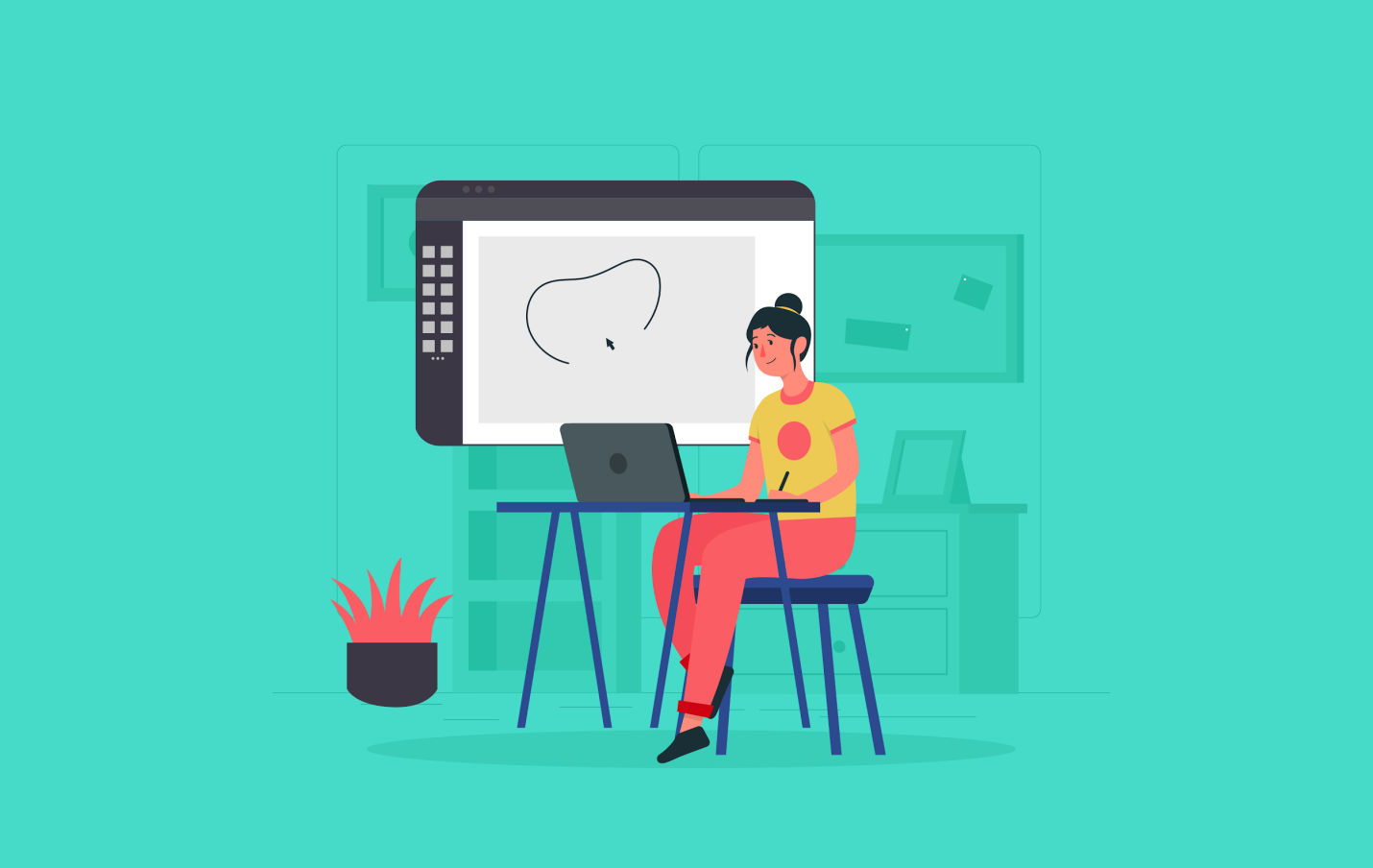 Solve the customer's problems
Before introducing an idea, think about whether it adds value for the customer. You can pack an app with a huge amount of functionality, come up with lots of "fun" options and end up with a complex, confusing product. Emphasise the elements that address the customer's real pain points. This requires a deep understanding of your target audience – status, age range, geography, needs, requirements. It is important to understand exactly who your customer is, what they expect from the app and how they can be pleasantly surprised.
Solving business problems
The ultimate goal of creating an app is to grow your business and promote your salon's services, so evaluate all decisions through a marketing lens. Either way, every app option should help attract new clients and increase sales. How to achieve this:
Develop multiple user scenarios – algorithms for step-by-step user interaction with the application, paths from login to target action.
Present the scenarios as clear user-flow diagrams, with rectangles representing application screens, diamonds representing check conditions and arrows representing the direction of action.
Simplify, shorten and optimise user paths to target actions as much as possible and implement the shortest and most profitable scenarios for the business.
Check the logic, eliminate inconsistencies, unnecessary screens, problems with entering or exiting certain areas.
Based on the optimised scenarios, develop the UX design – the user-friendly functionality, structure and navigation of the application.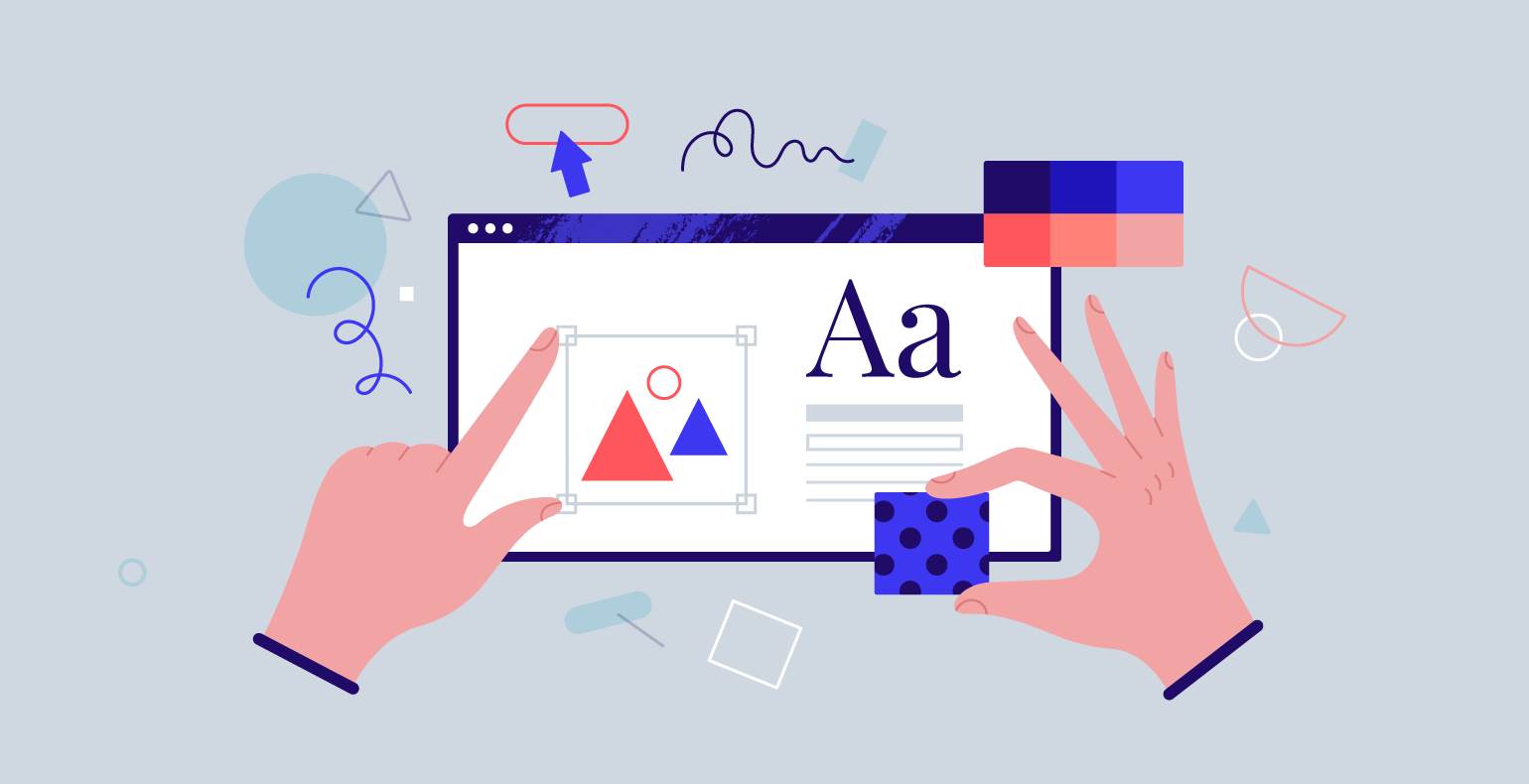 Impress with visuals
Customers go to a beauty salon not only for quality services, but also for aesthetic pleasure. Aesthetics is a factor without which it is impossible to develop a business in the beauty sector. A perfect salon interior and impeccable staff appearance are only half the battle. Give customers a stylish, glamorous, fashionable 'beauty salon in their pocket' and sales will soar.
Beauty and aesthetics are created during the UI design phase, when the appearance of the product is shaped and the application gradually takes on its final appearance. Key stages:
Selection of an overall style and colour scheme (in line with the brand book);
the construction of the composition;
Draw interface elements – buttons, icons, menus, widgets, forms;
Font selection;
Create graphics, animations.
The choice of design solutions depends on the platform the app is being created for – Android, iOS or a hybrid. Operating system developers provide design guidelines for mobile interfaces – Apple Human Interface and Google Material Design. The designer takes these guidelines into account to make the app intuitive for iPhone or Android smartphone users. Guidelines regulate the basic parameters of the interface:
The layout and appearance of buttons, icons and menus;
Control mechanics (gestures, buttons);
the appearance of the navigation bar and the search bar;
Context menu;
Type of pop-up notifications;
Fonts, effects.
Beauty salon app design trends in 2023
What should a beauty salon mobile app look like in 2023? There is no single answer – the designer develops the interface individually, without standard solutions and templates, using elements of corporate style, trendy techniques and original author's ideas. What will be relevant in 2023:
Micro-interactions;
drawn illustrations;
neural network products;
3D graphics;
Experimenting with style – minimalism, retro, 90s style with a modern twist;
Play with colour – contrasting palettes, monochrome tones, complex gradients, light and dark themes;
Original typography;
Interactive parts.
And always up to date – fast performance, responsive interface, easy navigation and simple mobile app structure.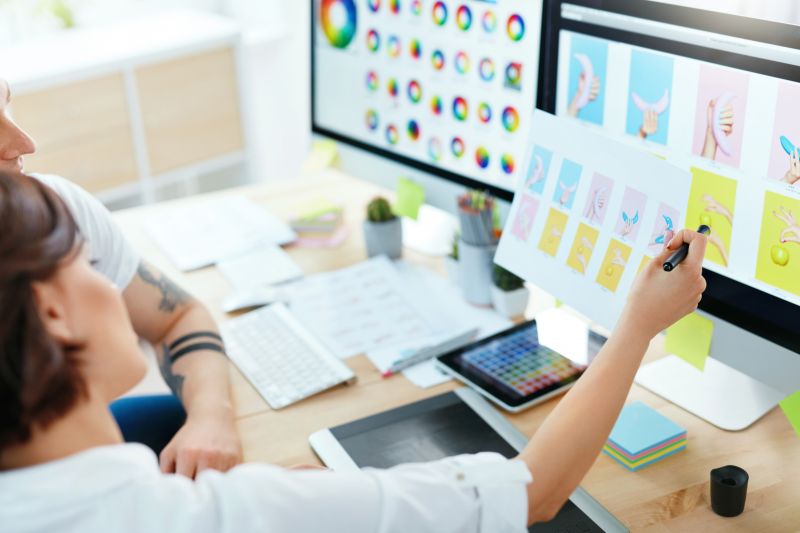 Why an interactive prototype for a beauty salon app?
When launching a mobile app, the beauty salon owner wants quick benefits and an efficient return on investment. The app needs to work and deliver value as soon as it's launched. That's why the optimal structure and design should be sought at the design stage. This is done by prototyping the app:
Wireframes. Sketch diagrams are developed that show the structure of screens, the relationship between sections, and user interaction scenarios with the application. Wireframes are schematic in appearance, with no detailed graphics. At this stage you can easily make adjustments, look for good solutions, experiment and go through a lot of options to choose the best one.
Prototype. Creates a 'live' interactive prototype that fully reproduces the look, feel, structure and navigation of the application. All elements are clickable and logically linked, and screens are drawn to the right level of detail so you can test the interface and see how the application will work. Interactive prototyping is carried out in specialist programmes such as Invision, Figma, Principle, Protopie, Framer and others.
As you can see, designing a beauty salon app requires a holistic approach. The designer's role goes far beyond simply drawing screens. There is a lot of multidisciplinary work involved, with creativity, analytics and marketing all closely intertwined. If you want your app to deliver results and help grow your business, you should outsource the design to professionals who know a thing or two about quality interfaces.
Опубликовано: 15-03-23