10 reasons to order a corporate application

444

13-02-23

Read Time:

9

min
An enterprise application is a special mobile tool that helps to optimise business processes and organise team work more efficiently. It is a service for internal use, developed to meet the needs of a specific company. Corporate apps come in a variety of forms – from simple branded messengers for task sharing to large CRM systems that fully automate work processes. Compared to the web version, the application offers more freedom and mobility, is not tied to a computer and allows you to stay in touch at all times.
Progressive companies (especially those with remote workforces) are eager to implement such tools and reap enormous benefits. The benefits become apparent almost immediately after the product is launched and mastered: people work faster and understand each other better, documentation is in order, reports are submitted on time and customers are happy. And if there are any errors or missed deadlines, they are quickly identified and rectified. Gradually, the mobile app becomes so effectively integrated into business processes that it becomes almost indispensable. Without it, it's like having no hands. But with it, it's stable, reliable and efficient.
But there are also those who have doubts: is it necessary to spend money on this innovation, will it live up to expectations, will the team accept it? We will try to dispel such doubts and give you 10 good reasons why you should outsource the development of a business application.
1. Coherent communication
Problems at work often arise from a lack of communication between people. We are talking about the quality of the way information is communicated, tasks are set and projects are discussed. Misunderstandings, confusion due to normal human forgetfulness, annoying omissions, agreements in words that are quickly forgotten – all this happens when people communicate in personal messengers, do not record what is said and exchange files by email. The problem is exacerbated when the team is large, there are many common tasks, and you are using outdated tools.
The solution is to introduce a common platform where each employee has a personal profile. The best option for such a service is a corporate application. A handy mobile tool is always at hand, so you can use it at any time:
Chat or video chat with a colleague;
to receive or send information;
Discuss a pressing issue or long-term plans;
Contact management;
to set or release a task;
Find out more about the project;
to start a group conference;
Publish news or announcements to the feed;
to report on the work done.
It is possible to extend the capabilities of the application and connect partners, suppliers, contractors and logisticians – anyone who is relevant to the company's activities. The whole team becomes a single organism, working on projects in a clear and coherent way and solving problems immediately. Communications are stored in the application, so you can see the history and retrieve information at any time.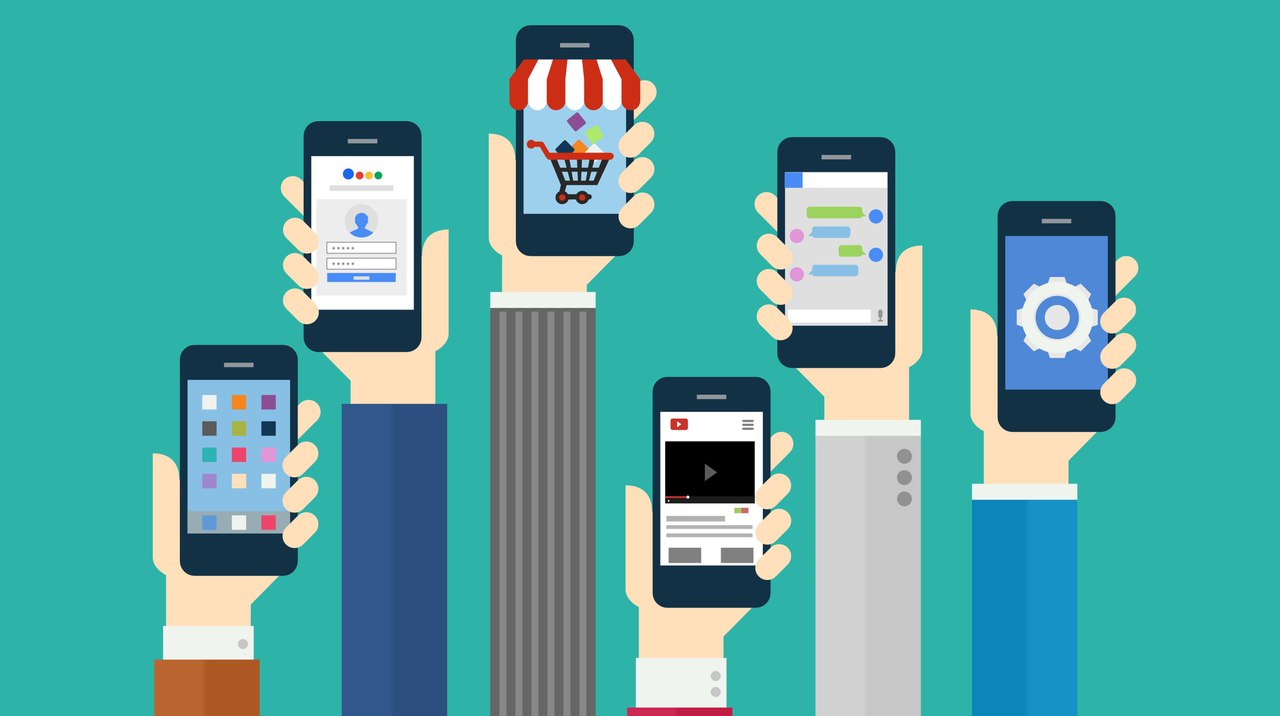 2. More efficient lead handling
The processing of each customer request is a long journey from initial contact to transaction. The manager's job is to track and analyse every step along the way. Unfortunately, many companies still use paper notebooks or good old Excel. Can you imagine the loss of productivity, confusion of data and unjustified loss of customers that such an approach causes? And let's not even talk about proper statistics and analysis.
A mobile application developed on the principle of a CRM system takes the work of the sales department to a new level. The company receives an automated mobile tool that is implemented:
Build a complete customer base;
Define the stages of the sales funnel;
Store history for each transaction;
Statistical reports on the quantity and quality of leads;
Analysis tools.
The functionality for handling customer enquiries is determined by the needs of the business. This could be a full CRM system or a minimum set of basic options sufficient for a particular business.
3. Statistics, analysis in business applications
In the mobile application you can collect statistics not only on customers, but also on any other parameters. The system works automatically;
Generates reports;
makes a selection of the required data;
provides the necessary figures;
greates tables, graphs, charts.
The resulting statistical data is used for transparent and accurate analysis, helping to assess the effectiveness of the business and adjust the work of departments.
What these reports will be depends on the specifics of the business. For example, for transport companies it might be routes and volumes, for hotels it might be booked nights and guest estimates, for online shops it might be orders, sales, deliveries. It is technically possible to implement a tool to generate reports in almost any format.
4. Automation of tedious routine tasks
A team's productivity can suffer because of the daily routine tasks it carries out. They are important and necessary, but they take up time and energy. People are diligently doing manual work, wasting valuable hours that could be spent on something more meaningful – brainstorming, planning, analysis. To free up the team's creative energy, you can assign repetitive work to a mobile app. Possible functionality:
Autofill documents;
Report generation;
Create graphs and tables;
All kinds of calculations;
Data processing;
Fill in forms and personal cards;
Much more.
5. More order and fewer mistakes in solving tasks
When employees are faced with a constant flow of tasks and a large amount of data to process, the application can significantly speed up their work. The app helps:
Keep documents, numbers and tasks in order;
to avoid losing important information;
Find any data in a matter of seconds;
Don't miss deadlines;
Maintain accurate records of transactions, customers, products, orders and more.
Automating processes significantly reduces the risk of errors, which is especially important when working in a rush. For example, an employee won't miss a task if it's highlighted in red. They won't forget to call a customer if the app reminds them with a push notification. They won't make a mistake in a report if the service automatically collects data in it.
6. New employee training
To get up to speed more quickly, the new employee needs to be proactive – seeking out information, asking clarifying questions and reading documentation. Colleagues and management, in turn, train the newcomer, provide the necessary data and set tasks. This process is quicker and easier if the new employee has access to a shared mobile service that has everything he or she needs:
Chat with colleagues and management;
Library of knowledge;
Technical documentation;
Internal rules, instructions, routines;
Training materials.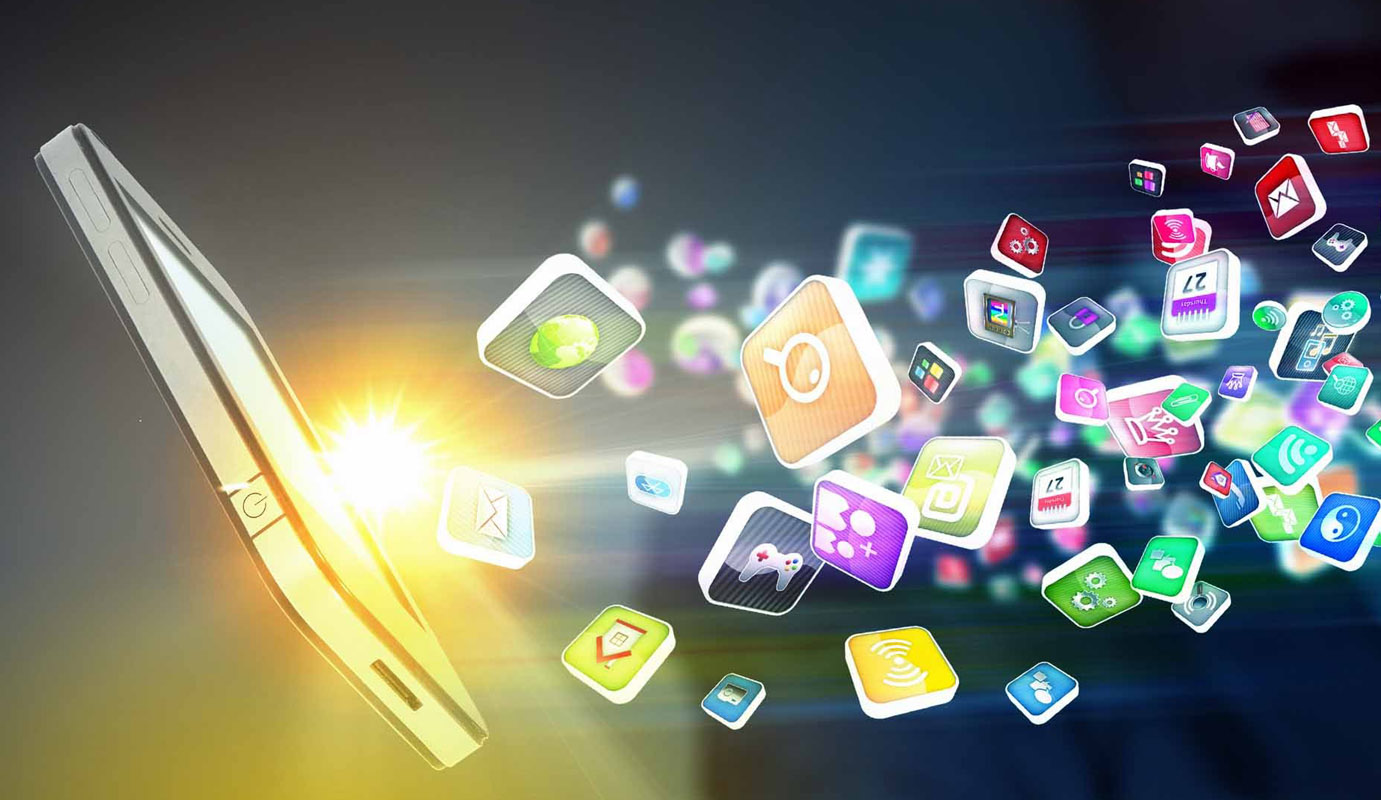 7. Control, visibility, flexible management
The manager has to control the work of his subordinates, coordinate their actions and, if necessary, influence the work process. This requires complete transparency in everything – what the team is doing, who is doing what, what tasks are being solved, what difficulties have arisen, at what stage of the project implementation. Paper reports, verbal discussions and instant messenger conversations are not always effective because they provide scattered information and do not allow for systematic monitoring. In this case, a mobile application may be the best solution. What tools does the manager get?
Full access to reports and statistics;
Information about deadlines, tasks;
Overdue data;
Chat and conference with subordinates.
If the CEO and all department heads have these skills, the team will be more cohesive and effective. The successes and weaknesses of each team member's work are clearly visible. Most importantly, the manager can respond immediately to any alarms, contact the right people and adjust tasks and deadlines.
8. All on the same platform
Without a centralized service to solve work issues, employees use different programs and messengers, e-mail and file exchangers, notepads and flash drives – whatever is at hand. In such conditions it can be difficult to find information, restore correspondence history or organize data. You have to move from program to program, get used to different interfaces, and remember which tool is responsible for this or that part of the job.
The mobile app eliminates this chaos and serves as a centralised platform that employees and managers can use. This approach enables
Solve all your problems in one place, without additional programmes;
Save time and money by using third party services;
Quickly find the contacts, tasks and information you need;
to structure and organise all the data.
9. Motivation System
A corporate mobile app helps to structure and visualise the amount of work done. In such an environment, it is easy to implement a convenient motivation system, for example, to accumulate bonuses for successes or penalties for underperformance. The manager sees what employees have done during the reporting period, objectively evaluates each employee's contribution, and decides on bonuses or penalties based on the results.
The process can be automated: you can set up a motivational system and run it offline. The programme automatically calculates a percentage of sales, penalties for missed deadlines, bonuses for successful deals, overtime bonuses, etc. The individual performance plan is displayed in the employee's personal office. The motivation system becomes objective, fair and transparent. Employees can clearly see their successes and failures, which gives them an incentive to work better.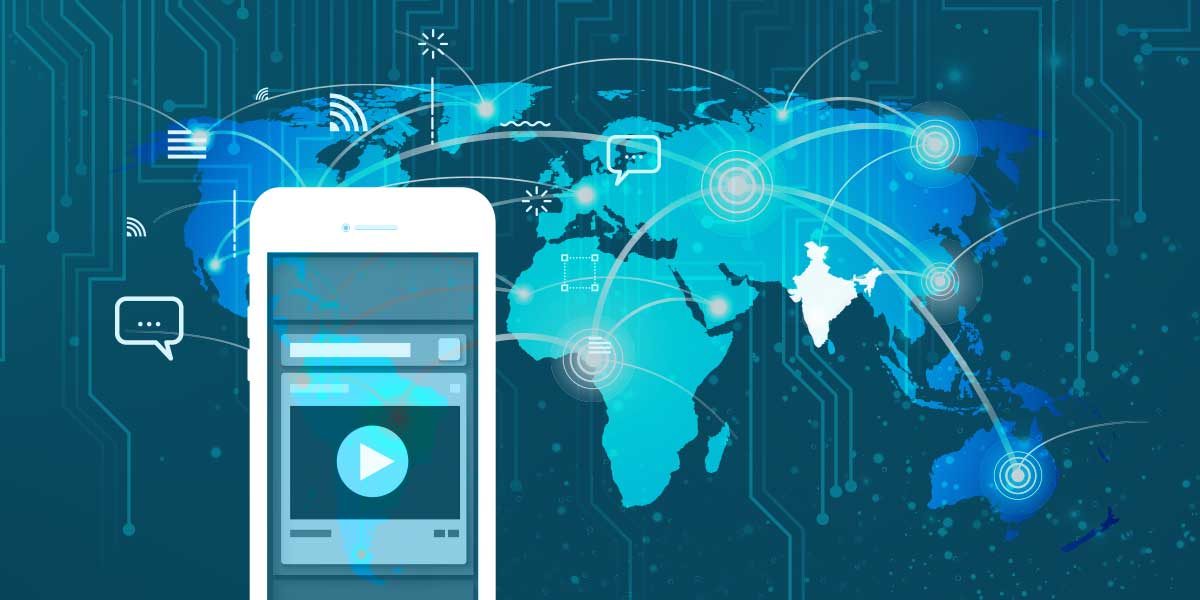 10. Privacy of data storage in a corporate mobile application
When employees use a variety of tools and services for work, including personal ones, the company is not protected from data leaks or virus attacks. Customer databases, financial documents, employee contact information and more can fall into the wrong hands. A mobile enterprise application eliminates these risks. The product is designed with a high level of protection in mind, and our company as the developer guarantees the secure storage and exchange of data within the application.
Weigh and analyse these 10 points – will such benefits be good for your business? If you find the idea interesting and appealing, contact KitApp – we will discuss, advise and provide professional practical implementation of the project.
Опубликовано: 13-02-23